Xiaomi is currently working on a new version of its proprietary firmware MIUI 11, but the promised dark theme will not appear in it, but in the current "ten". This was announced by the portal FoneArena, the journalists of which fell into the hands of a test assembly for programmers MIUI 10 with a dark theme. Of course, like real journalists, portal workers immediately posted screenshots.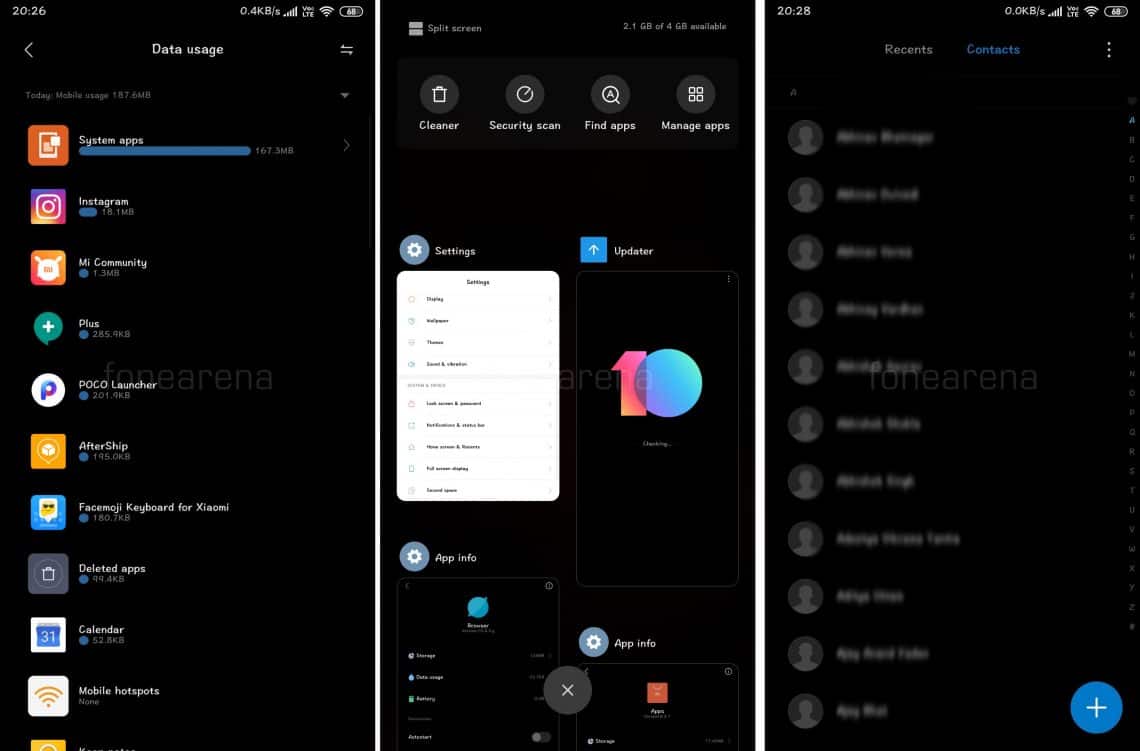 It turned out that the dark theme changes the background to black for all programs and applications, except for the main setup menu, although it may be a bug of the test firmware and will not be observed in the official release.
To get a test MIUI 10 Global Beta on your device, you just need to register with the testers program.