One of the most important characteristics of smartphones has always been the level of autonomy, that is, the time during which the device can work without recharging the battery. Many consumers choose their smartphones, including guided by the data of autonomy published by manufacturers. However, what to do if it turns out that companies overestimate this parameter in their gadgets?
On the eve of the Consumer Association which? in her own research, she was able to prove that such well-known brands like Apple and HTC wind up the battery life of their devices.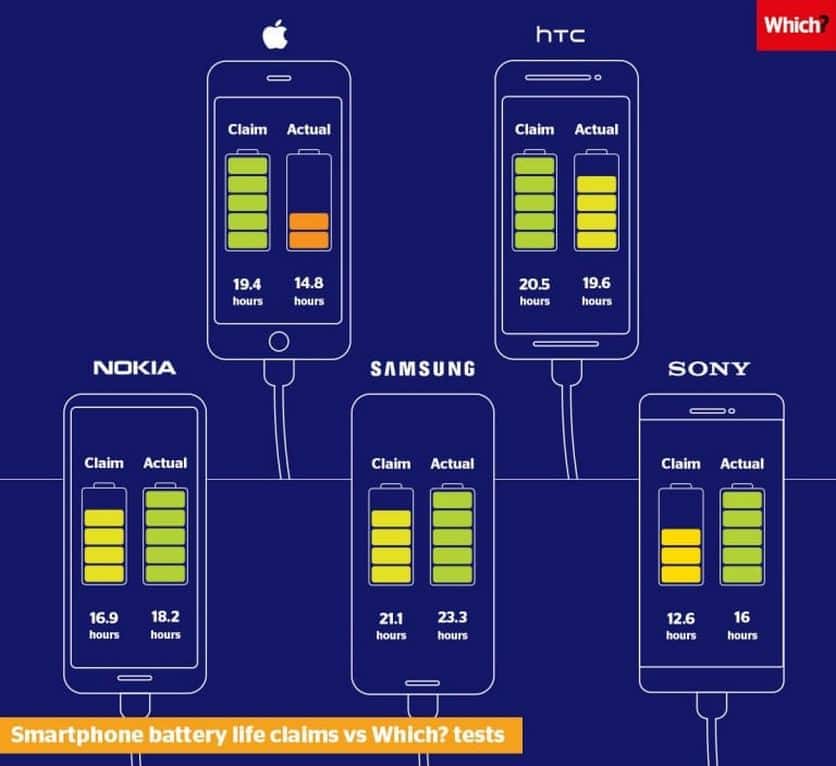 Which one did not provide its methods for verifying the autonomy declared by the manufacturers of smartphones, however, the results obtained, at least, make you wonder.
None of the nine tested Apple smartphones has demonstrated a stated level of autonomy. So, the iPhone XR, instead of 25 promised hours in talk mode, was able to "live" only a little less than 17. The gap of the declared characteristics from those actually received in HTC smartphones is not so great - according to research, it was about an hour.
To their surprise, representatives of the Which? noted that some of the smartphones they researched showed autonomy much more than was declared by the manufacturer. So, Sony Xperia Z5 Compact managed to work almost 26 hours of talk time, although the documents show only 17 hours.