Excessive passion for mobile devices is a real scourge of modern society. Smartphones harm the vision, nervous system and much more, but recently scientists at the Australian Institute have discovered changes that love for gadgets can bring about directly at the physiological level.
So, according to scientists, children who spend a lot of time with mobile devices can literally have a "horn". Occipital tubercle, located under the base of the skull, in some cases reaches several centimeters in length and becomes well discernible.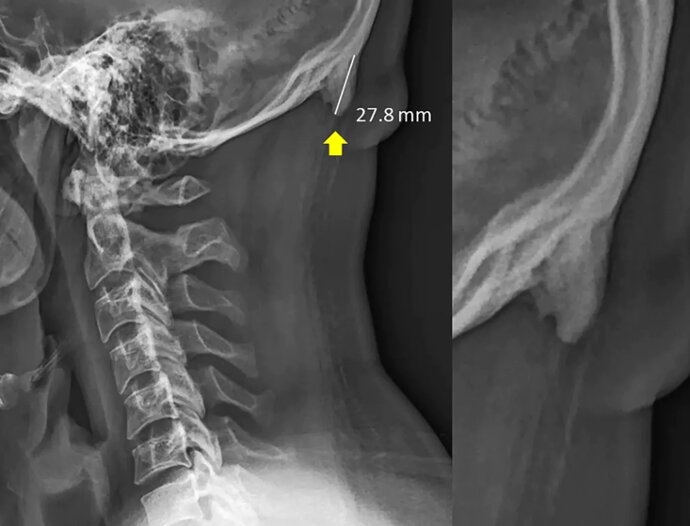 Scientists believe that such physiological changes can provoke teenagers sitting for hours on end behind their gadgets with their face down.