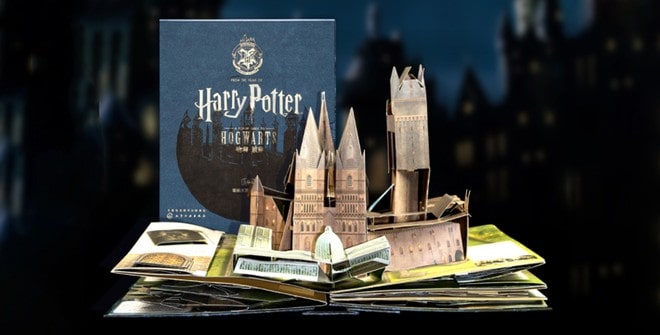 The Chinese company Xiaomi has developed tremendous activity and the range of products it produces is really huge. For example, it has recently become known that real off-road vehicles will soon leave its conveyors. In the meantime, the company decided to truly surprise everyone and presented a 3D book about Harry Potter.
When unfolded, the book takes up almost a square meter and will no doubt become an invaluable gift for millions of fans of the little wizard. On the pages of the book you can find the most interesting scenes from the Harry Potter universe, to view some of them you will need 3D glasses. In addition, the book contains large models of the stadium, castle, forest, tower and the incredible village of Hogwarts.
Without a doubt, a large 3D paper book about the adventures of Harry Potter will make Joan Rowling fans around the world happy. By the way, the price of the original product is quite affordable and is only 47 dollars.