AV-Test company regularly evaluates the effectiveness of antiviruses from various developers. Judging by the latest research results, the built-in Google Play Protect protection does a poor job of protecting against virus threats and malicious applications. Antivirus was able to detect only a third of the threats, significantly losing to most of the antivirus applications that participated in the test.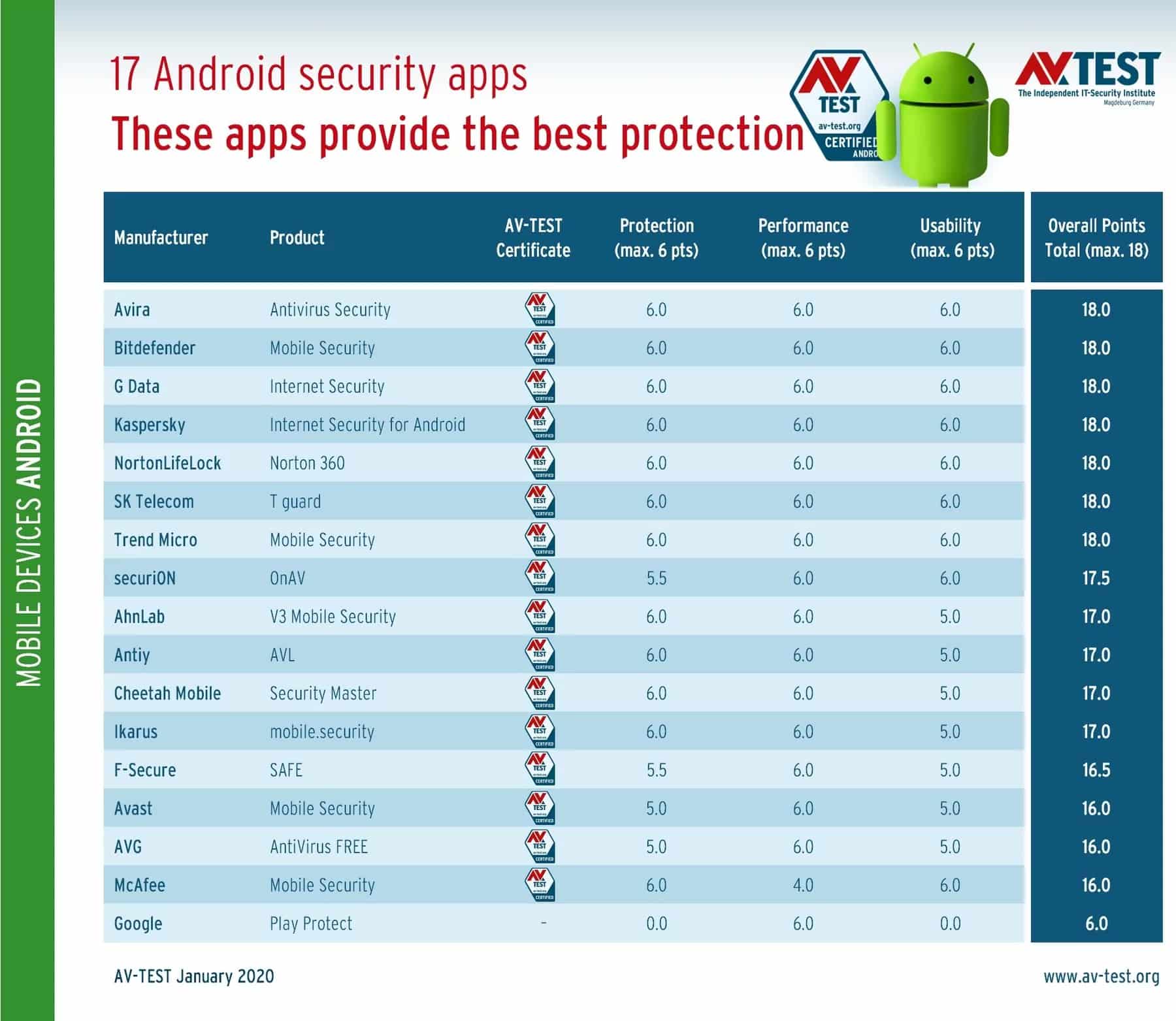 By the way, to test the operation of virus search algorithms, a database of almost seven thousand malicious applications was used. In addition to a poor response to potentially dangerous threats, Google Play Protect showed a high number of false positives. As a result, the anti-virus tool took the last place in the test, significantly inferior to competitors.
Recall that Google Play Protect was used to protect the operating system several years ago, but, as can be seen from the test results, blindly trusting its protection is not the best solution.