The director of the Chinese company Xiaomi recently got into a rather delicate situation the other day. An entry appeared on Lei Jun's page on the Weibo social network in which he cited several books that he thought should be read. And all would be fine, but this record was made, obviously, from the personal top manager's iPhone, as indicated by the corresponding mark on the social network.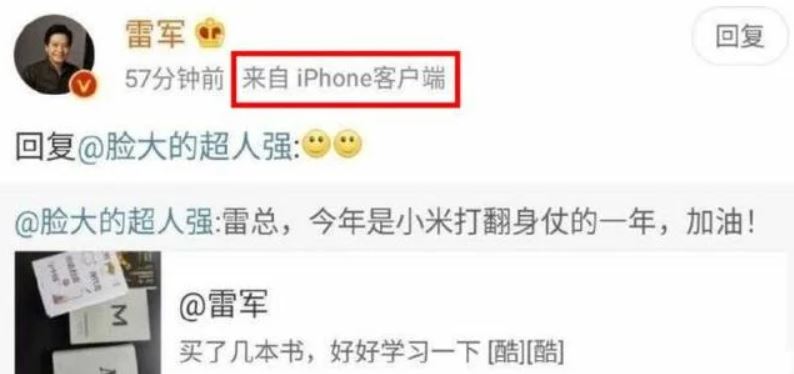 After some time, the post was deleted and published again, but already with Mi 10 Pro, though observant subscribers managed to notice the incident and arrange in the comments a "headwash" to the head of the company. However, colleague Lei Jun Pan Jiutang does not believe that something terrible happened. In his opinion, the statements of many top managers about the use of products only of their companies are for the most part a "fairy tale".
In fairness, it is worth noting that Lei Jun himself never forbade employees of his company to use smartphones of other brands.