The record price drop for the "annual" smartphone was revealed by Decluttr website employees. This resource is engaged in sales of used mobile devices and knows firsthand how fast the prices for the new smartphone are rushing down literally right after the purchase. However if some models literally fall in price only after a year of use, then the fall of the price of others is smoother.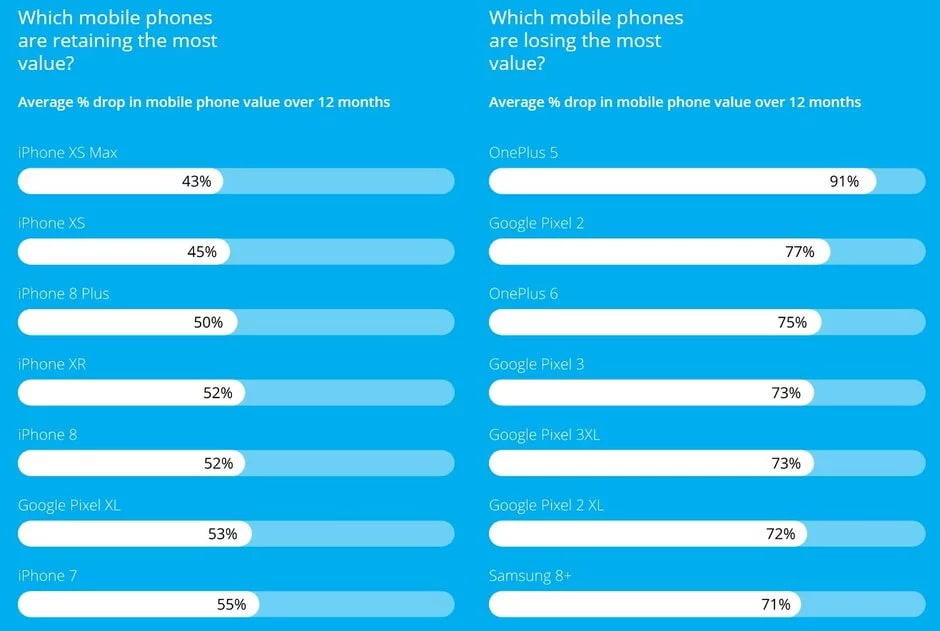 According to the resource staff, expensive smartphones lose their price over time much less intensely than budget brands. Thus, the cost of the iPhone in a year after purchase drops by an average of 51 percent, and two years later the decline percentage is already 67. Impairment of Samsung devices is faster: a year smartphones on average lose 67 percent of the price, and two years later - 80 percent. The OnePlus devices have the following indicators: 72 and 83 percent.
The most unfavorable models for investment: "pixels" of the second and third generation, as well as the OnePlus 5 and 6, and the "five" for a year lost 91 percent of value.