As we know, Apple retail stores are among the best in the world, and their design suits the company with no less attention than the creation of devices. On the last weekend in Memphis, USA, the Apple Store has been opened a new generation. Its creation had a hand in Apple's chief designer Jony Ive, who developed a motorized table with movable panels, hiding the USB-ports and electrical sockets for connecting devices. In the future, these tables will appear in all the company's branded stores. But the main attraction was the TV diagonal of 11.28 meters.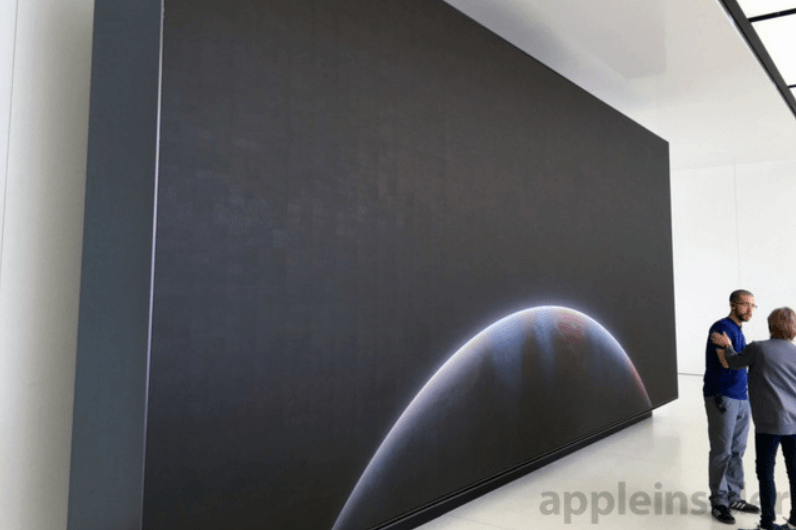 TV consists of many high-resolution displays, and the picture on it is derived from edge to edge. However, no joints between the screens do not. According to reports, Apple has managed a screen at half a million dollars.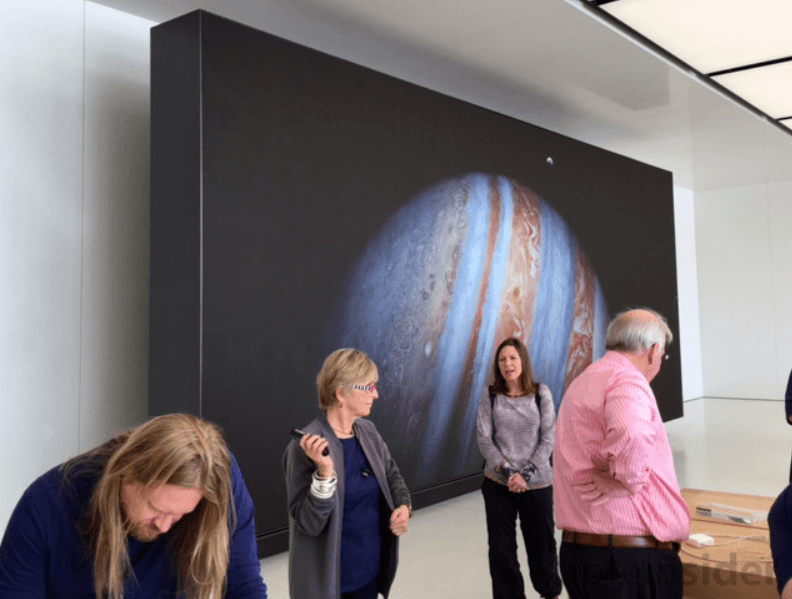 It is possible that these TVs in the future may also appear in other corporate stores.