Google is interested in almost all areas related to IT-technologies, electronics and software, but the most important priority of the corporation remains the search engine and its completion. Today, mobile search service from Google has received a small update, thanks to what appeared in the search results a separate tab - application.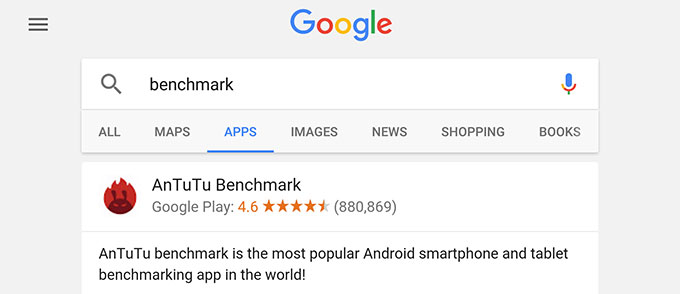 Now, searching with Google on a mobile device, users can search not just for video, pictures, books, and by application.
The new tab will be displayed programs, games and utilities that meet the search query. In addition to the icons and names of individual application users will also be able to read a short description and to see the rating on Google Play.