Security of mobile devices and computers - a headache not only users but also developers. Google is making a new attempt to protect the accounts of the owners of units, introducing a new reporting system. Previously, developers were sent to users about suspicious activity in the accounts for the notification e-mail, but this approach proved to be far from perfect: the attackers with access to the account, can easily gain access to Gmail. The idea of the new system is that the user knows what's going on with his account in real time.
warning system will be activated as soon as someone decides to go to the account on another device or use another browser. The developers have conducted studies and have found that users are four times more likely to pay attention to the Push-Notification, than those that have been redirected to the e-mail.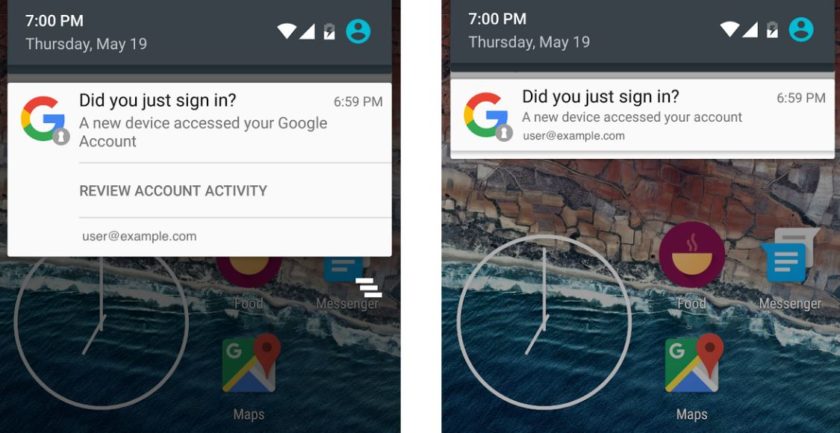 Google also reminds us that each owner Android-device can always check whether the account was used without his knowledge, thanks Recent Account Activity feature, which will become available over the next two weeks.