The other day, photos on the Internet have been photographed, while the mobile device from Nokia has not been shown yet to the general public. Probably, this is a new model of Nokia 1, which will become the most affordable among the entire line of the manufacturer. According to rumors, it will cost about 95 dollars, and will be released in mid-March.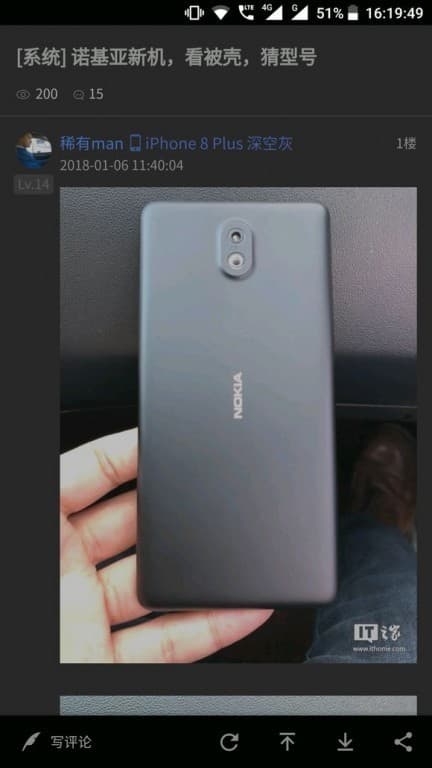 Judging by the fragmentary data leaked to the Internet, the new model will receive an IPS-screen of HD-resolution and a rather modest stuffing: the Snapdragon 212 processor, 1 GB of operative and 8 GB of its own memory. Given such parameters, it is not surprising that the phone will work on a lightweight version of the popular "OS" Android Go.
Nokia 1 will get a polycarbonate body and a metal frame. On the back of the phone will be a camera and LED lighting.