A slight embarrassment ended for the Chinese manufacturer's desire to conduct a survey of user preferences. But first things first…
On its official Twitter account, Xiaomi launched a vote to determine the most popular operating system. There were only two options: the stock Android One and the new MIUI 9.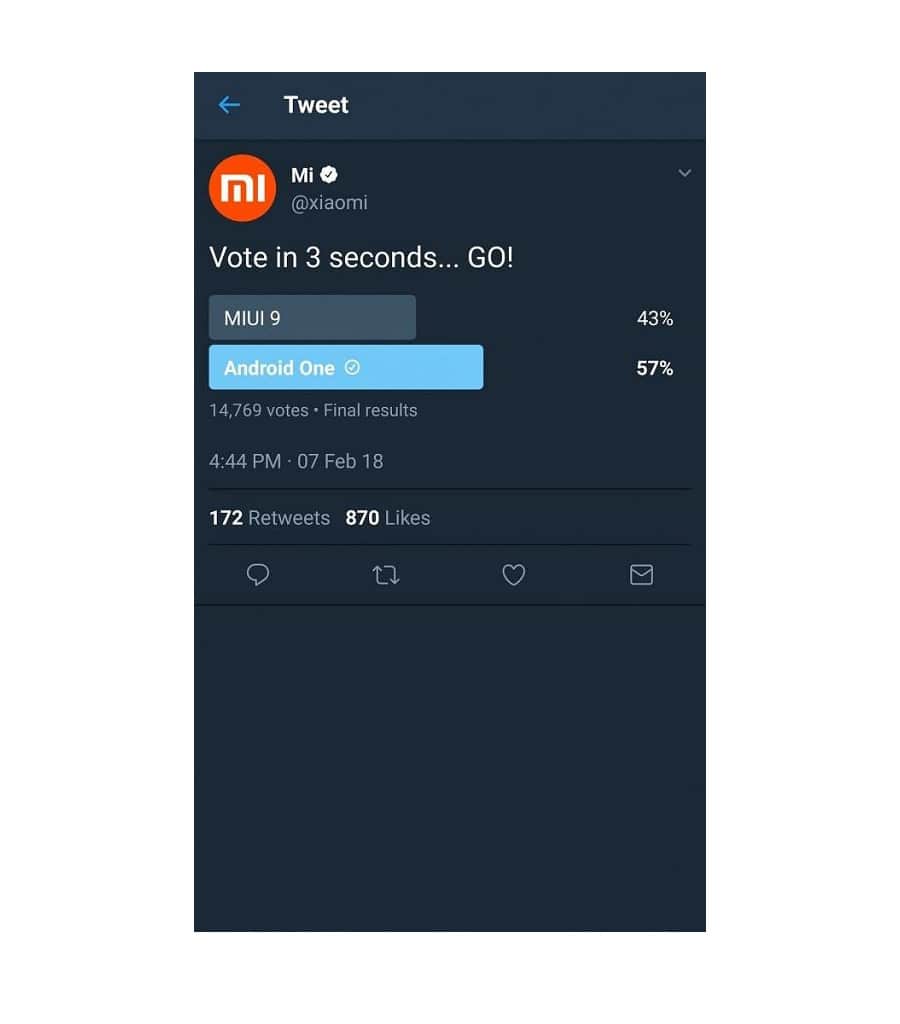 Contrary to the calculations of the Chinese brand, most users chose the stock Android, and the updated MIUI was able to gain only 43 percent of the vote. About 15 thousand users took part in the voting. Defeat in such an important issue the Chinese company did not expect, but because it simply took and deleted it along with all the comments.