The other day, a rather interesting test was conducted to determine the fastest charging technology among smartphones of different brands. In total, 59 mobile devices of this year were tested and the top three, the fastest charged smartphones, were identified.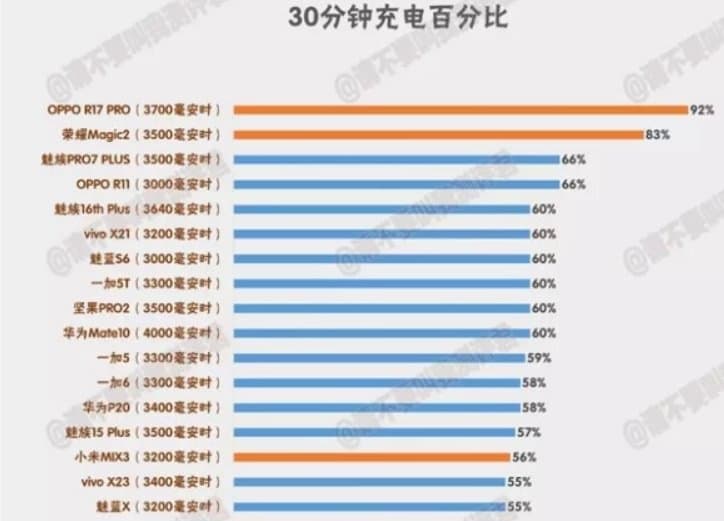 The most "bright" was the OPPO R17 Pro. During the charging period of half an hour, the smartphone showed 92% of the charge, Honor Magic 2 with the result of 83% won the second place and, finally, by a large margin, third place went to the Oppo R11 and Meizu Pro 7 smartphones.
Thus, in the creation of fast-charging technology, at the moment the Chinese company OPPO has no equal.