As soon as mobile device manufacturers do not "bother", they can hide the front camera and increase the effective area of ​​displays. Someone is hiding the lens in the hole of the screen, someone in the "bang", and some even design special mechanisms, with the help of which the front-facing camera comes straight out of the smart-phone case. Samsung engineers went further and decided to hide the front camera in the S Pen branded stylus.
Transferring the camera to the stylus will be able to make smartphones even more subtle, and will also allow you to achieve "frameless" without having to make holes or "bangs" on the screen.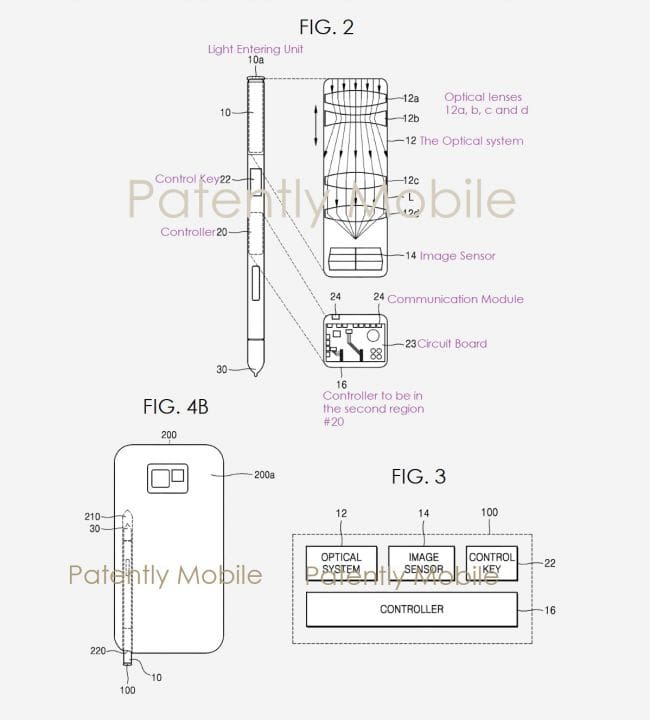 The Galaxy Note9 is already using Bluetooth on and camera control from a distance using the stylus. If you believe the patent, the camera will be located in the upper half of the stylus and will not interfere with its main work. At the moment, even the approximate dates of the start of mass production are not reported.