Despite the fact that the announcement of the Snapdragon 865 processor will take place only in November, the other day a business-class smartphone with this processor was introduced in China. A device called the Titanium M6 5G impresses with its stylish design, natural leather trim and looks very much like the iconic Vertu.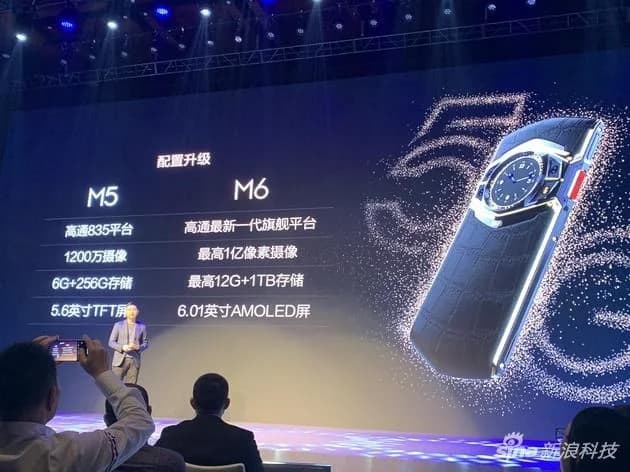 Probably the main feature of the new product is the flagship Snapdragon 865, the official presentation of which has not even taken place yet. In conjunction with it stands 12 GB of RAM and storage per terabyte.
The Titanium M6 5G has a 6.01-inch AMOLED screen. As the name implies, the device supports fifth-generation networks.
Thanks to the interpolation function, the 64-megapixel camera of the device allows you to get pictures in up to 100 megapixels.
The start of sales is scheduled for next year, the cost is still unknown, but it is unlikely to drop below several thousand dollars.