Every month, the AnTuTu benchmark generates and publishes its smartphone performance rating, based on a database of checks. On the eve, two lists were presented at once - for devices of a high price category and devices of a medium price category.
Among the flagships, the Chinese company Vivo won an unconditional victory. Just two of its devices, NEX 3 5G and iQOO Po 5G took the first two lines of the rating with the results of 482 917 and 481 997 points, respectively. The OnePlus 7T closes the top three, giving way to second place with only 213 points.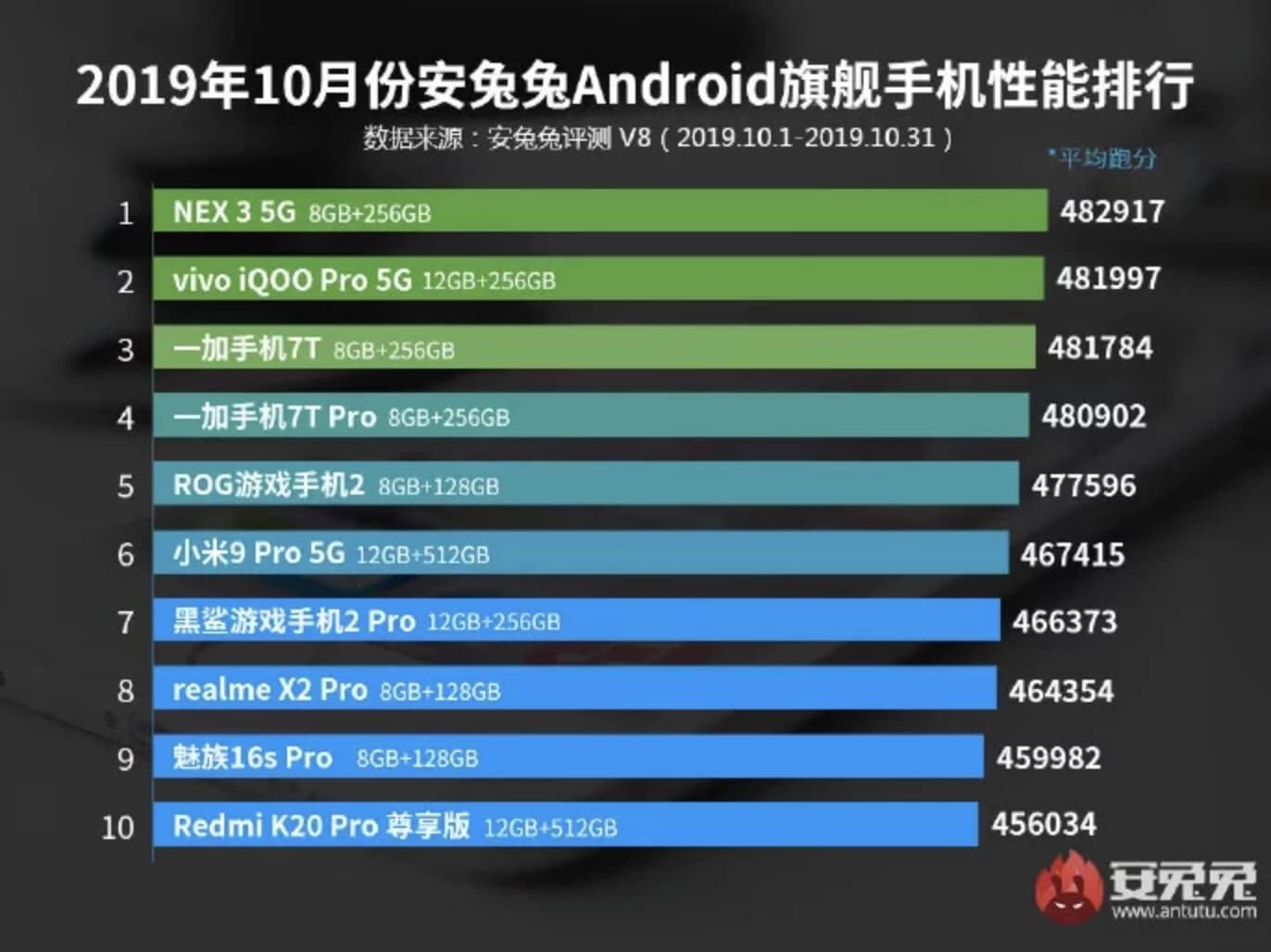 In the list of leaders among mid-priced devices, Huawei's sub-brand Honor reigns supreme. The entire first three smartphones belong to this particular company. The 9X Pro was the best, having managed to score 299,194 points, with a large margin in second place followed by 9X and closes the top three most productive 20S, giving way to second place 1754 points.
Note that in the first list, all devices are powered by Snapdragon 855+, and in the second - Kirin 810.