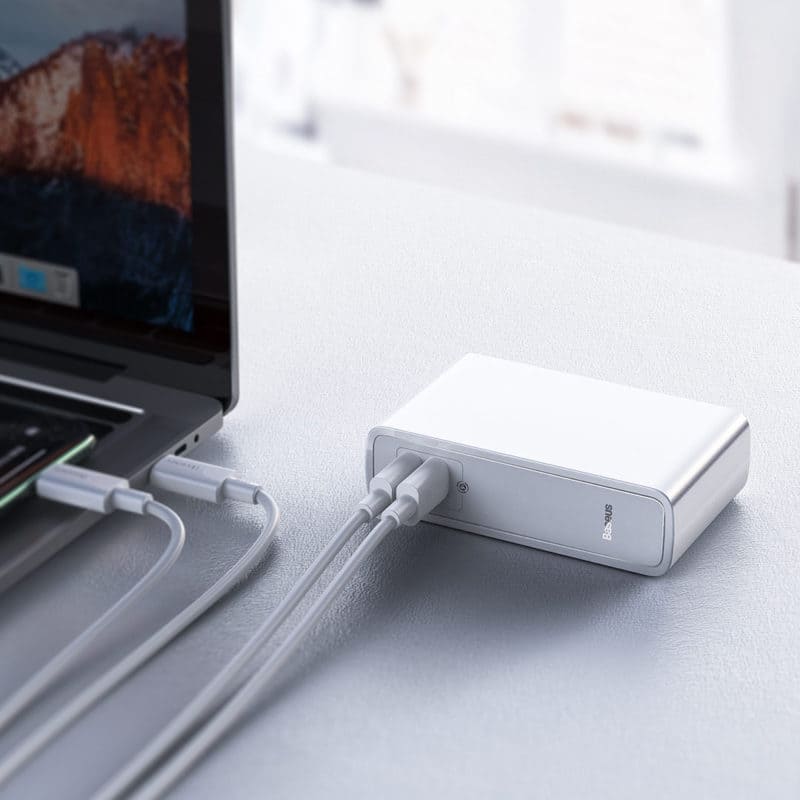 Xiaomi produces a huge range of products, ranging from smartphones to cars and from year to year this list only increases. A few days ago, a hybrid - powerbank with the ability to work as a charger has replenished the list of goods.
The novelty was called Beth GaN Energy Stack. The charger delivers 45 watts of power and is able to fully charge in two hours, for example, the MacBook Pro. It can be equipped with both USB Type-A and Type-C connectors, and two USB Type-C. Powerbank volume is 10,000 mAh. Thanks to the use of gallium nitride, the device is slightly heated, although it has a high power.
Recall that the company has already produced chargers and power banks, but the novelty was the first hybrid device. Its cost at the moment is $ 28.