The other day, the Samsung model lineup was added to the smartphone Galaxy M51 middle price category, the main feature of which was literally bottomless battery for 7 000 mAh. According to the manufacturer, the novelty will provide work without having to recharge for two days. For the convenience of owners, the smartphone supports 25-watt fast charging.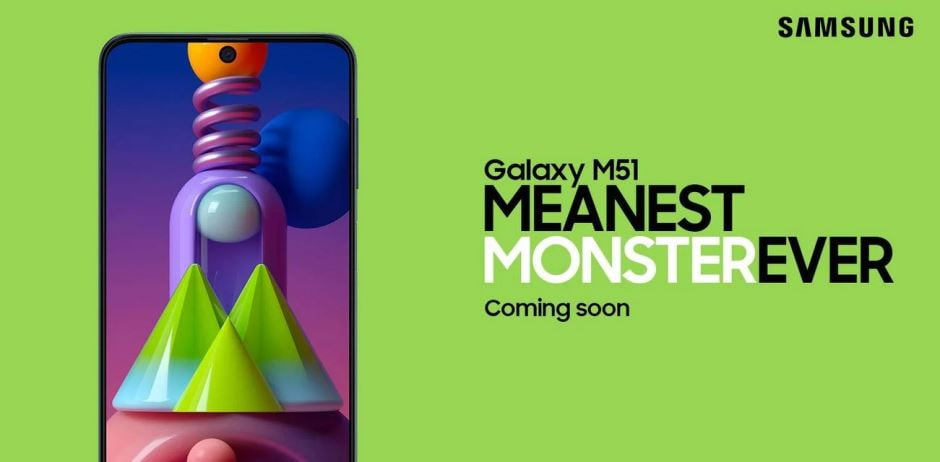 By the way, the presentation of the smartphone was to be held in India, but the South Koreans probably outplayed and without extra pomp just added information about the novelty to its official website. Judging by the description, the device will receive a 6.7-inch matrix with a 32 megapixel frontal neckline. The main camera is represented by a block of 4 sensors: 64, 12, 5 and 5 megapixels.
The "heart" of the device was an eight-core Snapdragon 730, which helps 6 GB of RAM. The volume of its own storage is 128 GB.
The smartphone is scheduled to start selling on September 11, initially it will be available for purchase in Germany at a price of 360 euros.