The other day OnePlus presented an exclusive version of its flagship 8T, which was released on October 14. This time the device will differ in the original design, made in the style of the game Cyberpunk 2077, which in turn will also soon see the light. The design of the device was previously highlighted by the executive director of the Chinese company Pete Lau at the presentation of the basic version of the smartphone, later the smartphone appeared on the official teaser, however, in a very dimmed form.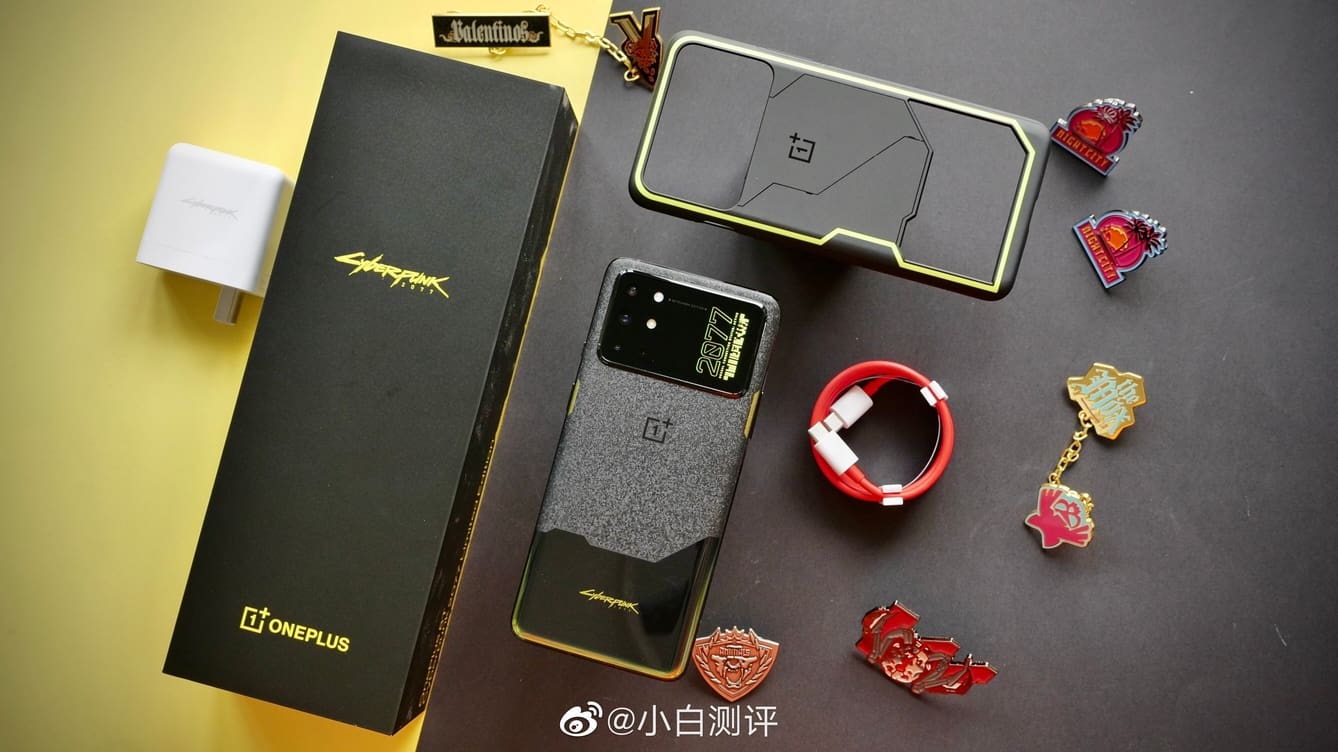 The device has received a massive block of the main camera, on the right of which will be printed the logo of the game. A little lower will be placed a strip of backlighting, made in the style of gaming devices. The characteristics of the smartphone are identical to the original OnePlus 8T.
Preorders for the smartphone has already started.