A few days after the presentation of the Reno5 Pro Plus, pictures of an exclusive version of the novelty with a unique electrochromic back panel have appeared on the web. The model, called Artist, boasts a coating capable of changing the color of the back cover at will of the owner. OPPO claims that the electrochromic coating is very durable and can easily withstand 30 thousand color changes.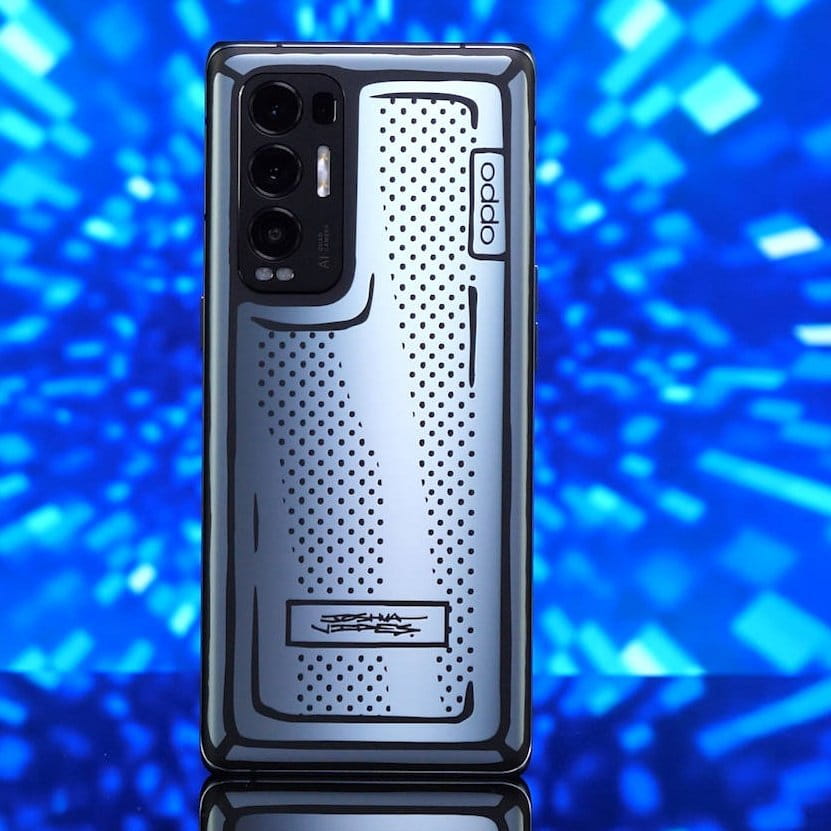 To recap, the device runs on a Snapdragon 865 chip combined with 8 (12) GB of RAM and 128 (256) GB of storage. 6.5-inch smartphone screen supports advanced 4D-vibration mode, due to which has a good tactile response, the screen operates at a frequency of 90 Hz. The main camera of the novelty consists of four sensors, one of which is 50-megapixel.
Sales are scheduled to begin on January 22, the price of the exclusive version is $690.