Marketing services of companies often make fun of each other to attract customers. The more famous and popular the company, the more it gets attacked, especially Apple. The other day the American corporation was "pricked" on the social network. OnePlus, but immediately got in response, and not from the Cupertinians, but from Xiaomi.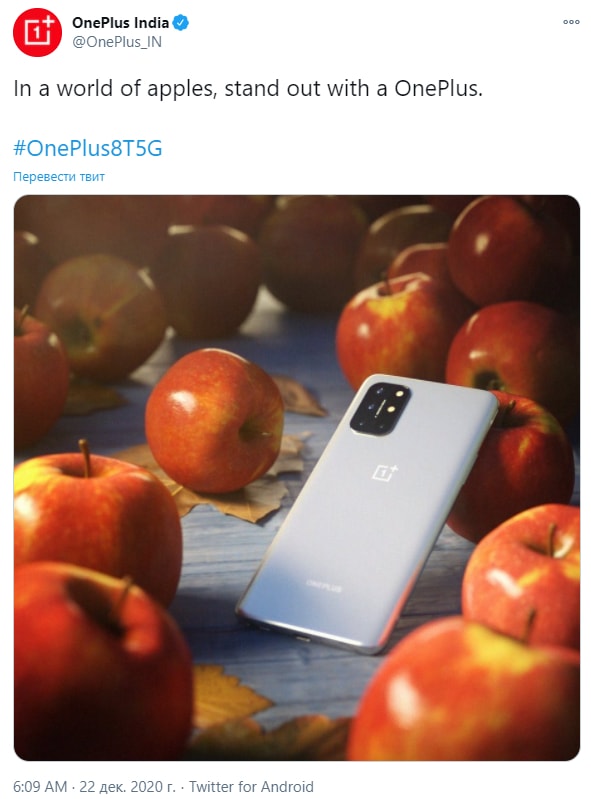 The morning of December 22 the Indian subsidiary of the Chinese company OnePlus on his page on the social network Twitter posted a funny picture, which was placed the flagship smartphone OnePlus 8T in the middle of a scattering of apples. Under the picture was a caption with a proposal to stand out among the world of apples with the smartphone.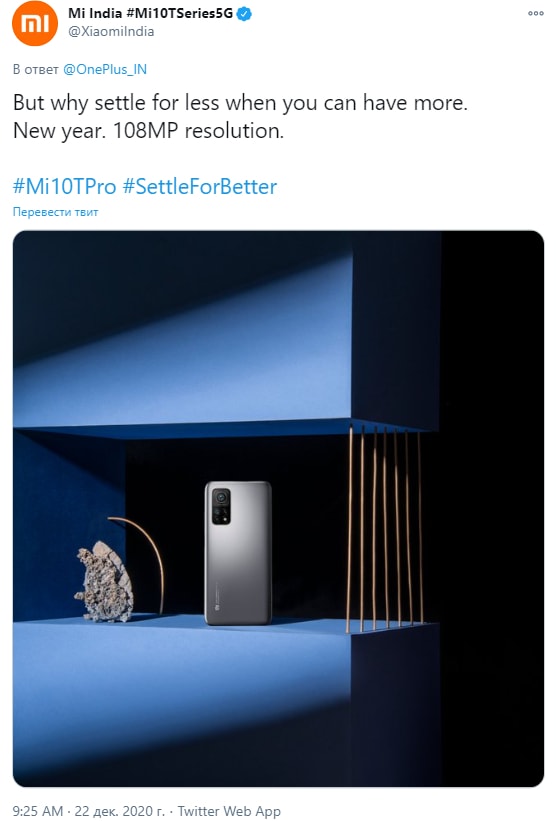 Two hours later, a hilarious response appeared on the Xiaomi page, suggesting that users get the maximum with a 108MP camera for the New Year, not settling for less. The authors teased their Chinese counterparts by playing on their famous "never compromise" motto, referring to the 48-megapixel camera of the OnePlus 8T.