A team of researchers, leading Trend Micro blog about information security, has found a new version of the malicious mobile programs Godless, the attacking device to Android 5.1 Lollipop and older. Unfortunately, this means that the virus is a potential threat for almost 90% of all the planet Android-devices. By mechanics Godless represents something akin to exploit whale. According to Trend Micro, malicious applications that are relevant to the discussion threat present in legitimate app stores, including on Google Play, and infected more than 850,000 devices worldwide.
The malware has infected Godless 850,000 Android-devices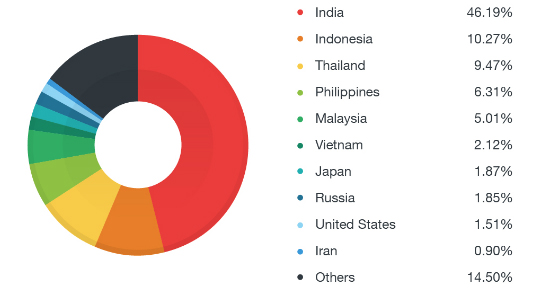 Trend Micro reports that after detecting vulnerabilities in the system Godless gains control of root, and remember then functions similarly trojan, allowing an attacker to remotely control the installation of unwanted software on the infected device and spy on the user. The new version differs from the previous Godless and behaves less noticeable comfort on the direct contact with the user of the infected device. Experts attribute this behavior to the need to bypass security checks in Google Play.
We found a lot of applications on Google Play, which contain malicious code. Malicious apps that we have seen, are very broad spectrum: there are also application-lanterns Adjuster Wi-Fi, and clones of popular games. For example, the Google Play app called Summer Flashlight (torch app) contained Godless code.