The group of researchers of the Korean portal "Citizen" decided to find out how long it will take for the smartphone iPhone X to have its screen fade. Along the screen quality were tested two models of smartphones from Samsung - Galaxy Note 8 and Galaxy S7 Edge.
During the test on three phones, the still picture was permanently turned on. After 510 hours or a little more than 21 days after the start of the test, the first "burn" marks became visible on the display of the "apple" device. By this time on both devices Samsung clearly showed the traces of the picture on the screen, especially got Galaxy Note 8.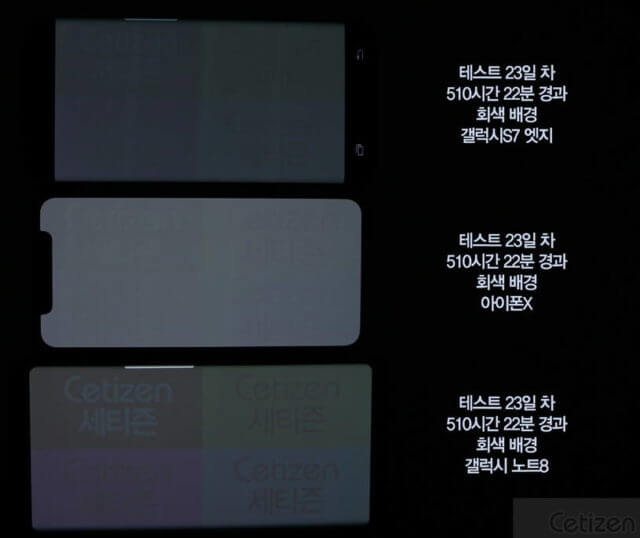 It should be noted that the iPhone X became the first gadget, the display of which has an organic LED structure.