Analyst company Blancco recently released a report on the manufacturers, whose smartphones are most often out of order. Ironically, but the most problematic manufacturer suddenly became South Korean Samsung.
According to the report, more than 27 percent of Samsung's smartphones are sooner or later denied work. It is all the more strange that the South Korean brand is the world leader in mobile device sales.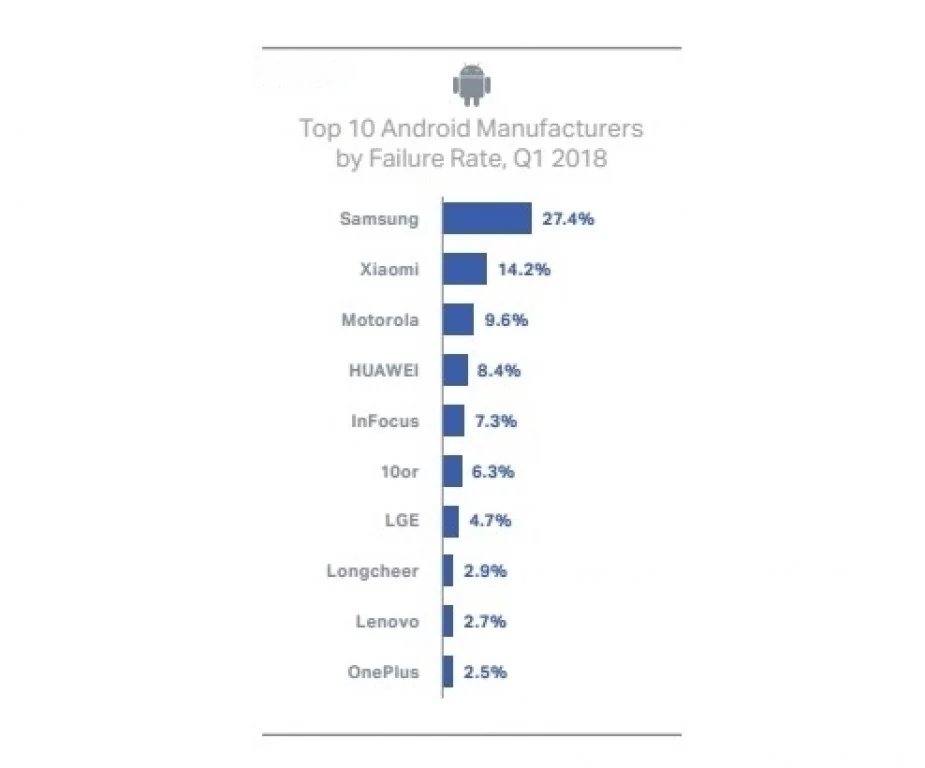 On the second place in terms of reliability is the Chinese Xiaomi, but the probability of its getting into the repair is almost twice lower than that of Samsung - 14 percent.
As for Apple, the most unreliable in the line of "apple" smartphones are iPhone 6 and 6s, which have a failure rate of 22 and 16, respectively.