At the beginning of next year, the leader of the global mobile market, Samsung will introduce the flagship mobile phone series Galaxy S10, and recently the manufacturer has patented three technological solutions in the field of face recognition.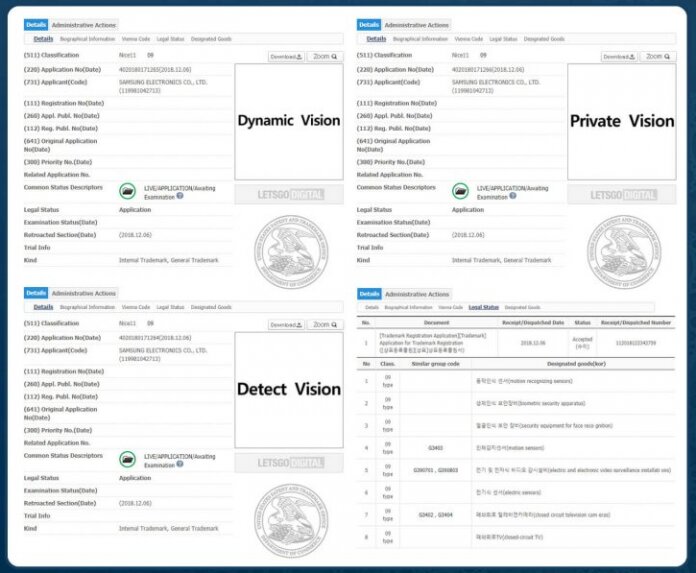 So, with the help of Dynamic Vision technology, a very accurate map of the user's face is made. Detect Vision technology helps to recognize objects in the immediate vicinity of the camera. A system of Private Vision will allow you to store and at the right time to use data about the person to unlock the smartphone.
In addition to the face scanner, the Galaxy S10 range will have a fast fingerprint sensor manufactured by Qualcomm.