What just does not have to come up with the designers of smartphones to beautifully "fit" the front camera and sensors: the camera module is hidden on a special traveling mechanism, hidden in the cutouts and display openings ... The designers of the Chinese company Huawei patented a new interesting solution not so long ago.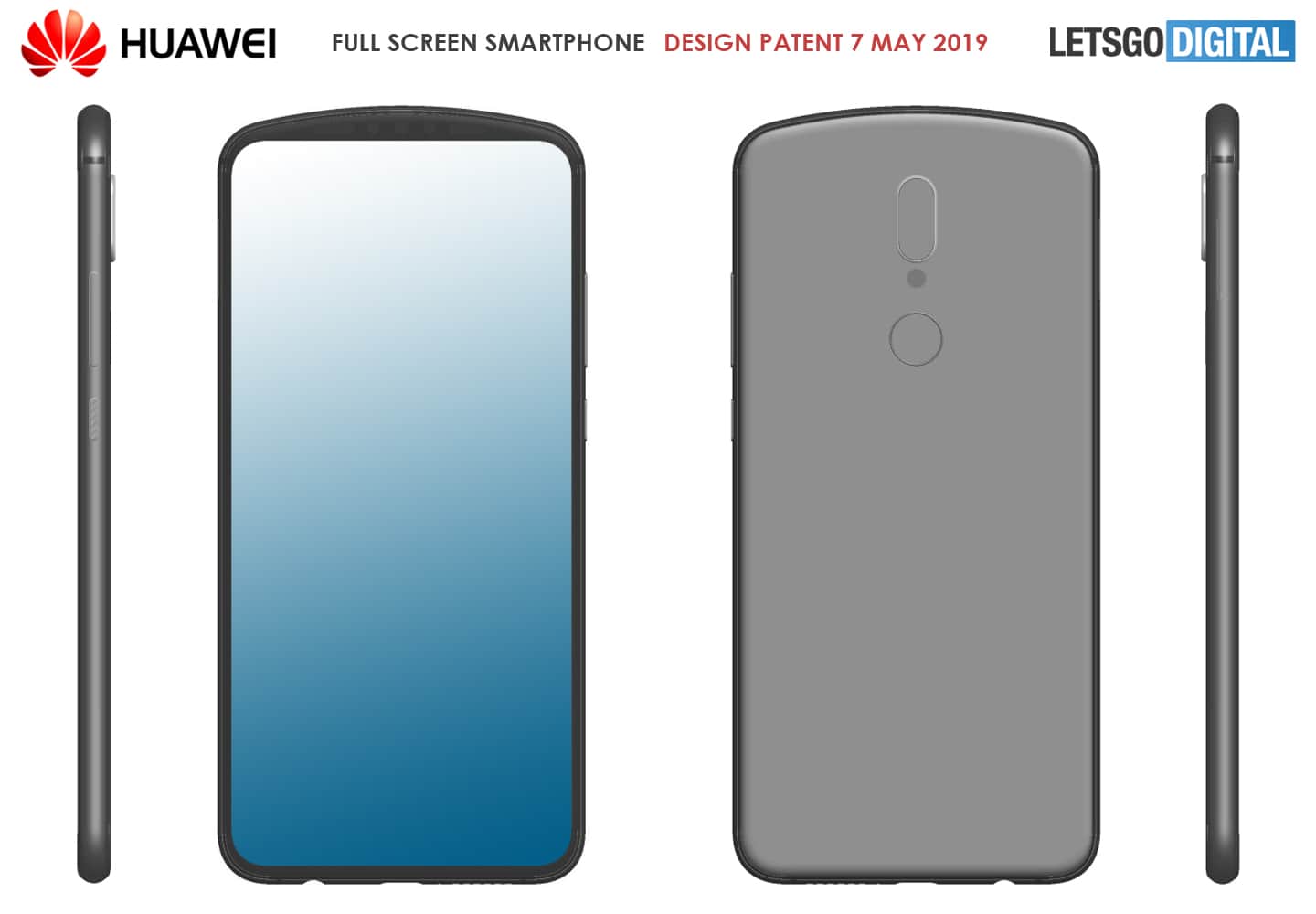 As planned by the company, the camera will be hidden in the upper curved part of the front of the smartphone. The rest of the scope of changes will not undergo and remain subtle. Judging by the drawing, the patent sample assumes the presence of a double main camera, a fingerprint sensor and a standard 3.5 mm audio jack.
Of course, the presence of a patent does not mean at all that a mass model will be created on its basis, however, it must be admitted that Huawei designers were able to come up with a rather unusual design.