The other day, Xiaomi CC9 Pro was introduced in China, and a day later its international version Mi Note 10. The smartphone has top-end features, for example, the main camera consists of five sensors, one of which is 108-megapixel, an ultra-thin fingerprint sensor and a device are built into the screen runs on a Snapdragon 730G chip. In addition, Xiaomi delivered a 5260 mAh battery to the smartphone, complete with 30-watt charging.
Today, the device's powerful battery has been tested by bloggers. According to the data, the battery has good characteristics. The so-called device endurance was 95 hours.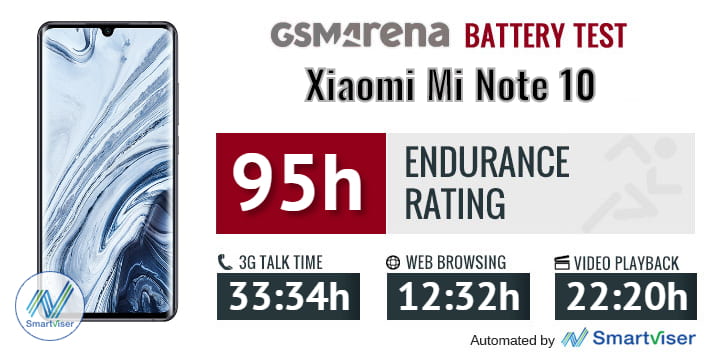 To completely discharge the smartphone's battery, you need to call 33 and a half hours, watch a video of 22 hours and 20 minutes or browse the information on the Internet for 12 and a half hours.
By the way, thanks to 30-watt charging, the smartphone can be charged in just 65 minutes.