Mobile equipment is created not only for the needs of ordinary people, but also with special rulers for certain categories of citizens. On the eve of the South Korean company Samsung showed a specialized "tactical" version of the smartphone Galaxy S20. The device will be designed for the US armed forces and will receive maximum protection against hacking and mechanical damage.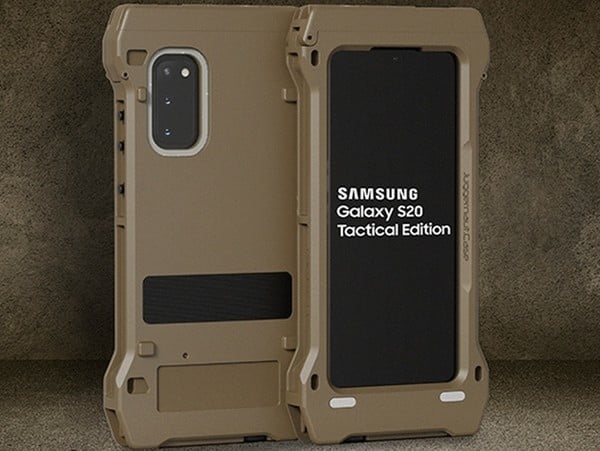 The smartphone, of course, can not be bought in ordinary stores, the entire line will go straight to the disposal of the US Department of Defense. The smartphone will receive a sturdy case, capable of operating in the most severe weather conditions and with significant mechanical stresses, as well as two-level data encryption in strict accordance with the requirements of the US National Security Agency.
The device will easily interact with army equipment, for example, without problems, it will be fixed on the chest of a soldier or will allow you to connect a night vision device. In addition, you can make a full-fledged computer from your smartphone by connecting a keyboard and mouse.