Recently, one of the characteristics that manufacturers compete with is the power of the charger. On the eve of Qualcomm presented another generation of branded chargers, now even faster and more powerful.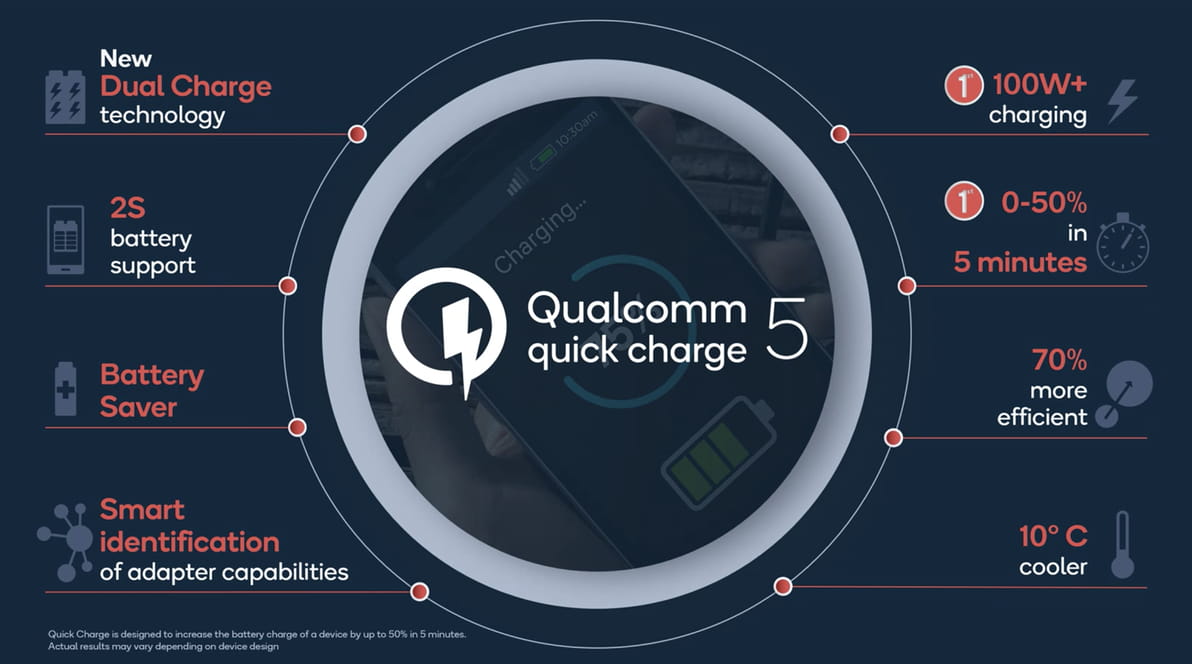 According to the manufacturer, it takes only 15 minutes to fully charge a 4500 mAh battery, and half in just 5 minutes. In order to speed up the charging of the pair of batteries of equal volume is connected in series, which gives an increase in voltage. The new generation of battery charger is equipped with a multistage system of battery protection, which includes control of the battery heating temperature, current and voltage levels. The Battery Saver system will pre-test the battery to give it maximum current.
It is stated that Quick Charge 5 is four times faster than the previous version of the charger, has improved efficiency and supports charging up to 100 watts. The technology is supported by Snapdragon 865 and 865 Plus chips, new smartphones with its support should appear in the third quarter of this year.