In future Huawei smartphones may appear a small screen right in the main camera unit. The application with the device of this design has recently been approved by the Chinese patent office. This solution is not something unique, the same Meizu three years ago released two models of smartphones Pro 7 and Pro 7 Plus with the screen on the main camera unit.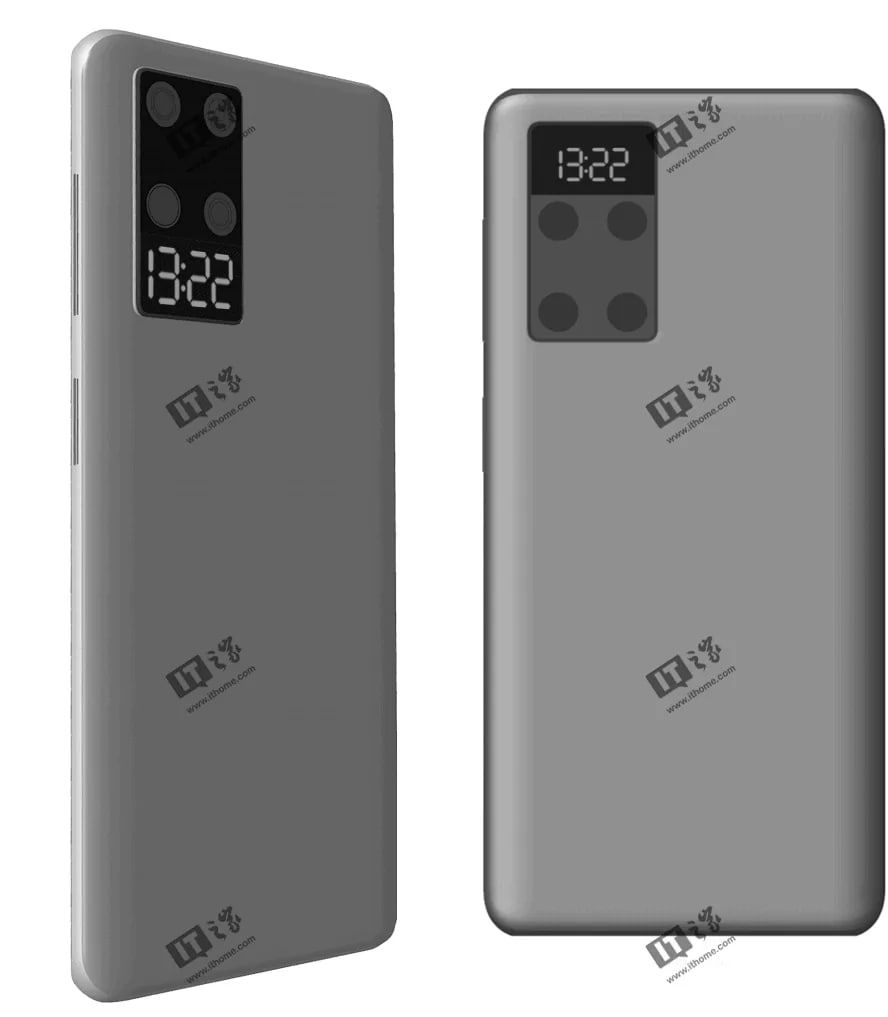 Looking at the schematic image from the patent application, we can say that the design of the novelty by and large does not differ from the line Mate. All the same rounded edges on the edges of the frameless display. Judging by the application, the manufacturer is still thinking about the placement of camera modules. The small display can be located at the top of the module, at the bottom or between two pairs of lenses.
Most likely, the mini-display will display the time and other notifications.