Rising prices for goods are common and do not cause surprise. It concerns everything including the mobile devices market. However, recently the growth of prices for smartphones has considerably accelerated.
When some years ago the price of the iPhone X has reached 1000 dollars, for many people it was a kind of psychological limit. Nowadays, no one can be surprised by the price of one thousand dollars per phone. The specialists of the analytical company Counterpoint decided to understand this topic in more detail and to find out how the prices of smartphones have changed.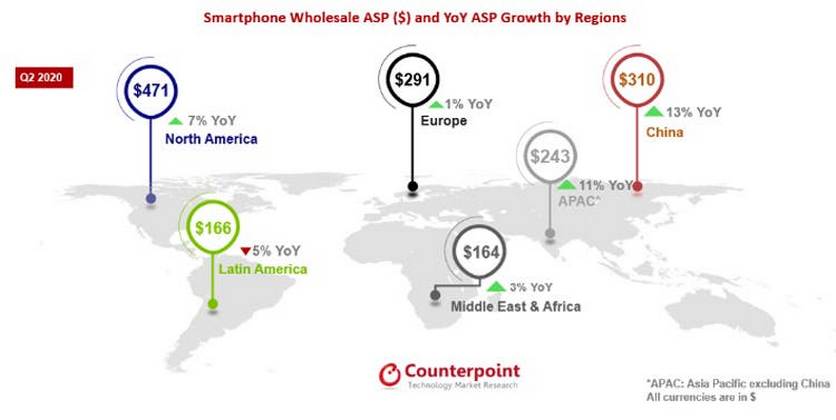 According to the report, the average price of the smartphone for the year rose by 10 percent, and if in Europe stores raised prices by only 1 percent, in the Celestial Empire the price went up by 13 percent. Besides, the experts found out that the highest average price for a mobile device is observed in North America and amounts to 470 dollars, while the lowest - in Europe and amounts to only 290 dollars.