In 2021, Samsung is preparing to announce several new models of smartphones, some of which will be released on a new chip Exynos 1080. And although it is not yet officially presented, about its capabilities can already be judged. So, the other day the smartphone with this chip showed in the test AnTuTu great numbers.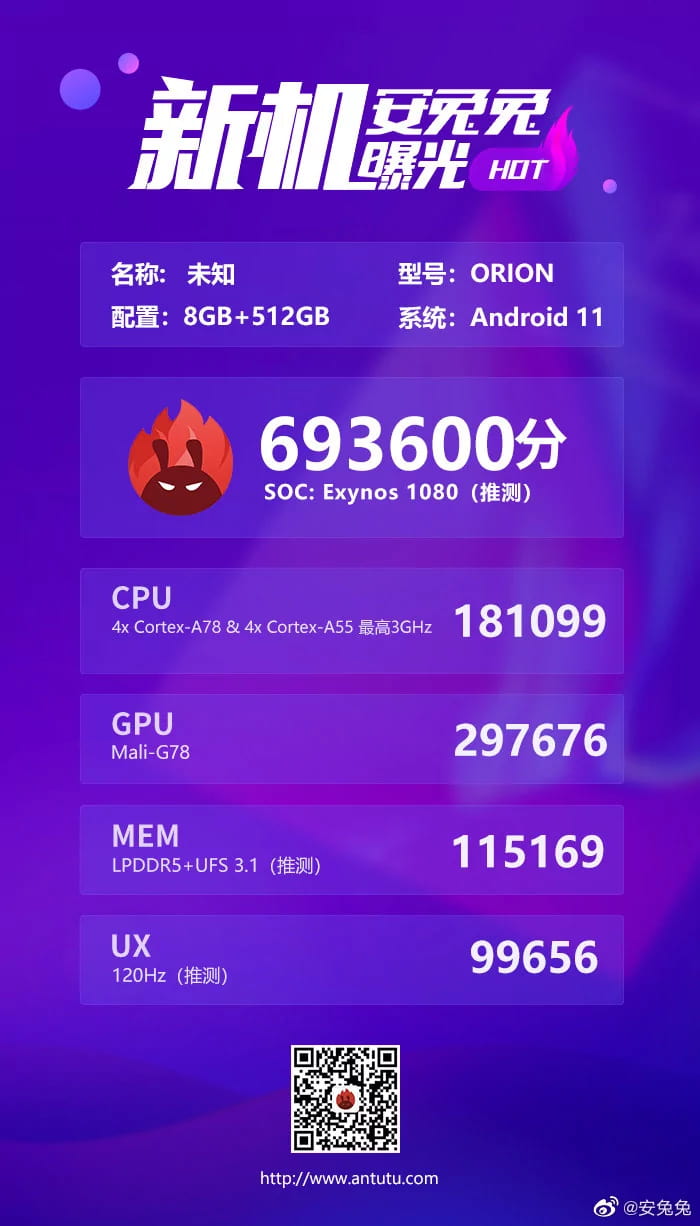 Working on four cores Cortex-A55 and Cortex-A78, the chip was able to accelerate to 693 thousand points, far ahead of Snapdragon 865 Plus, which until recently was considered a leader. It is rumored that the chip is being prepared for the domestic Celestial Empire market, and smartphones with it will not be sold outside China.
The mobile processor is made by 5-nanometer process, which will combine performance and energy efficiency.
By the way, the mysterious smartphone, which was tested in AnTuTu and had the mysterious name Orion, had 8 GB of RAM, 512 GB of ROM and worked on Android 11. Some believe that this smartphone was not yet announced Vivo X60.