The U.S. chipmaker Qualcomm has lost its lead in the supply of mobile processors, according to the latest research by analytical company Counterpoint. With a market share of 29 percent, the company lost to MediaTek of Taiwan, which was able to increase the supply volume to 31 percent.
The third quarter of last year brought 100 million smartphones sold based on chips produced by MediaTek, compared with last year's result of 95 million is a significant progress.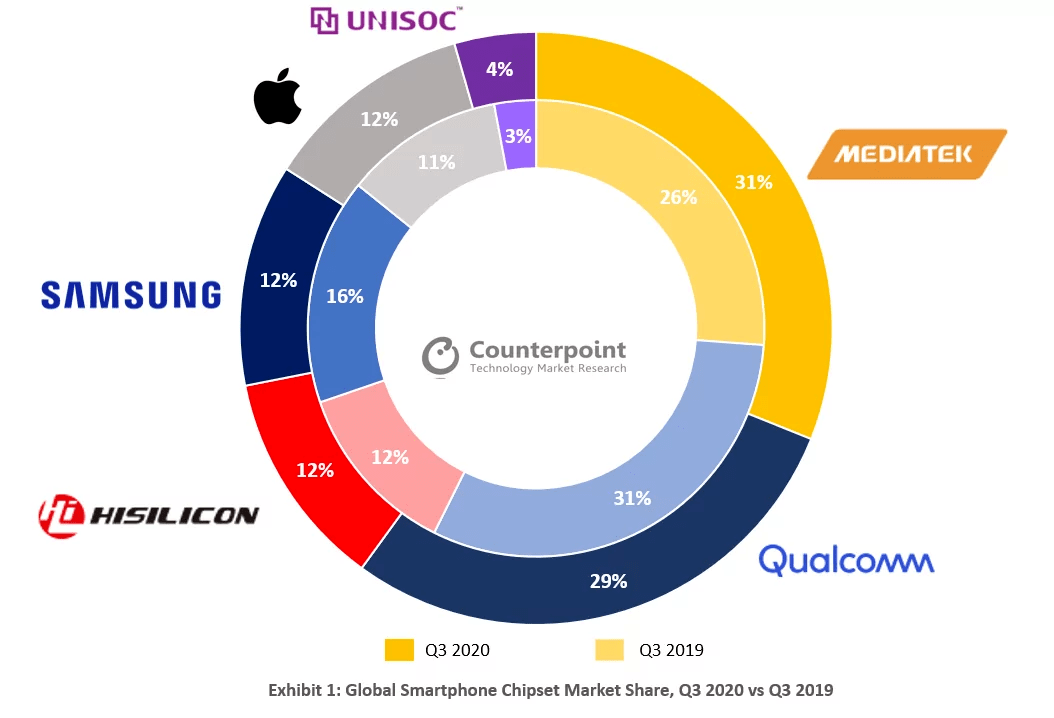 Analysts attribute the breakthrough MediaTek with the U.S. government ban on the use of Huawei products, the Taiwanese have focused on low-cost smartphones within $250, which allowed them to take advantage of the situation and take a leading position in developing countries such as Latin America and India.
At the same time, in the niche of supplying chips with support for 5G networks Qualcomm still has no competitors.