On the market there are already a lot of different action-cameras, but producers still manage to come up with how to make shooting even more convenient. On site Indiegogo fundraising was presented the first action camera REVL Arc in the world, which is able to record video in 4K format and is equipped with a built-in image stabilizer. In addition to electronic image stabilization, the new product has a motorized system, which keeps the camera in the home position, even if it is in every way to twist around itself.
If you take any other action, the camera, the picture on the video will spin along with the user. In the case of REVL Arc motorized stabilization system tries to keep it in one position, so a feeling that shooting is conducted from the side. For this purpose, four sensors mounted device, which control the height of the jump, moving speed, rotation, alignment camera, while in flight, and even heart rate.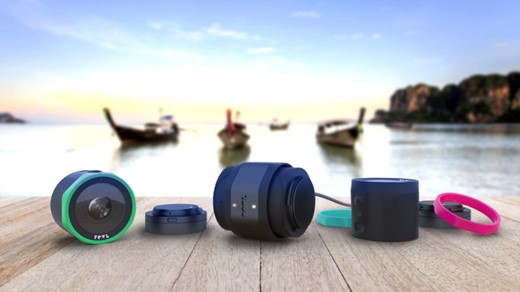 REVL Arc has a 12-megapixel module and is capable of recording video at resolutions up to 4K at 30 frames per second. The whole footage can be viewed on the mobile app for iOS and watchOS. There is also a function of the broadcast images in real time.
Order REVL Arc can be on Indiegogo for $ 349.