The most popular Chinese benchmark monthly, based on the numbers of tests conducted, determines the most productive Android-smartphones. In the last assembly, all prizes were won by smartphones from Chinese brands, which is not surprising.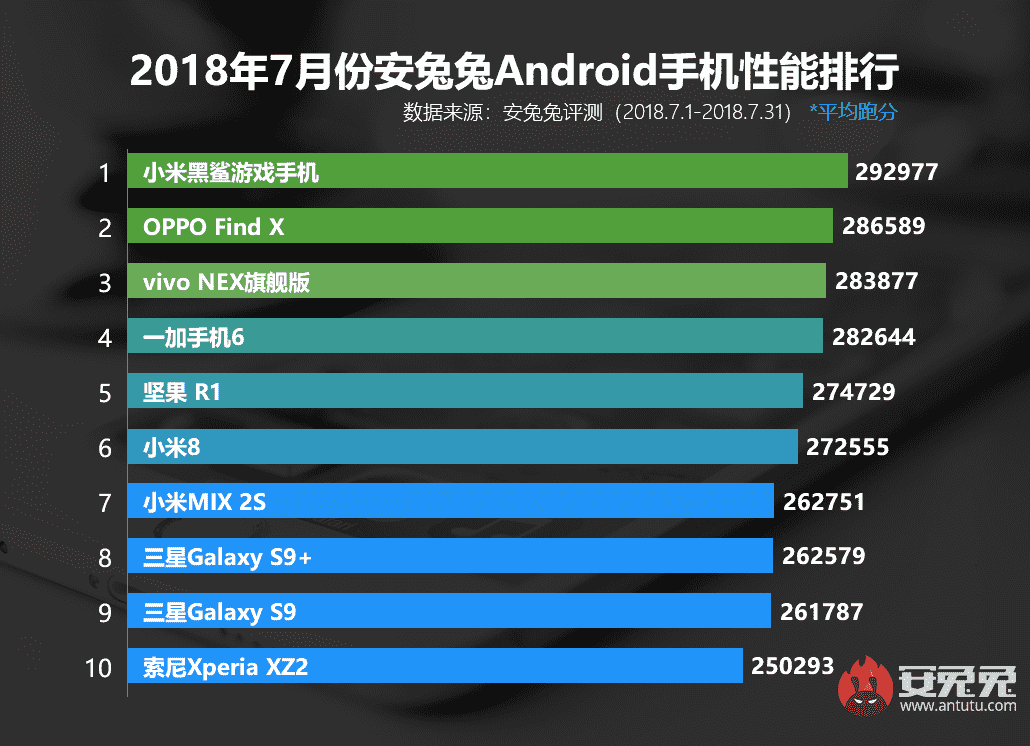 In the period from July 1 to July 31, the most powerful device with a score of almost 293,000 points was led by the Xiaomi Black Shark gaming phone. Only 5 thousand points lost to the leader OPPO Find X, well, and the third place with an honorable result of 284 thousand points staked innovative Vivo NEX S.
Note that the flagmans smartphones Samsung Galaxy S9 and Galaxy S9 Plus took in the final rating only 8 and 9 seats, gaining about 262 thousand points.