In the new Redmi Pro 2, as is known, Snapdragon 675, introduced only in December 2018, will be used for the first time. Chip is not a flagship at all, although, as it turned out, it is ready to surprise experts.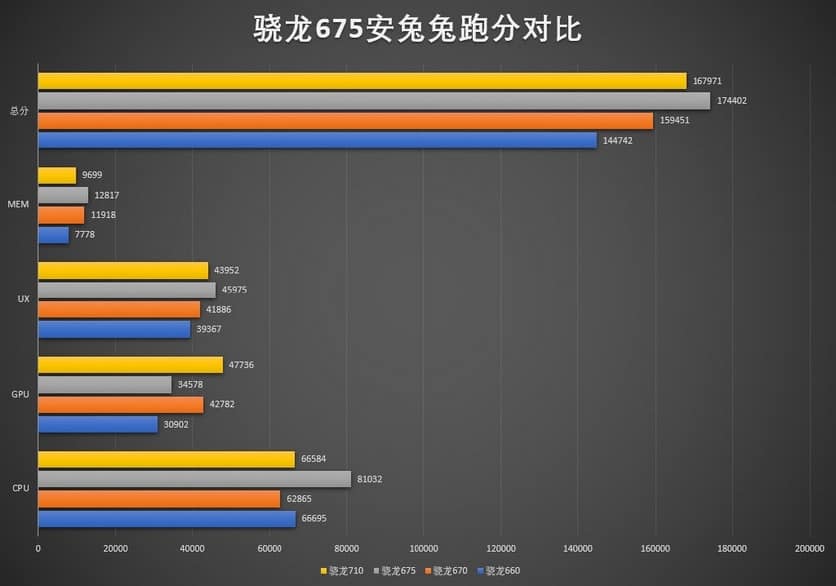 The other day in the history of the benchmark AnTuTu, finally, the first results of the test of the new processor. According to the presented figures, the chipset scored more than 174 thousand points, which is significantly higher than what Snapdragon 660 and Snapdragon 670 could show, which in a similar test reached 150 thousand and 144 thousand, respectively.
In addition, the current result even exceeded the figure of the new Snapdragon 710, which managed to score only 168,000 points.