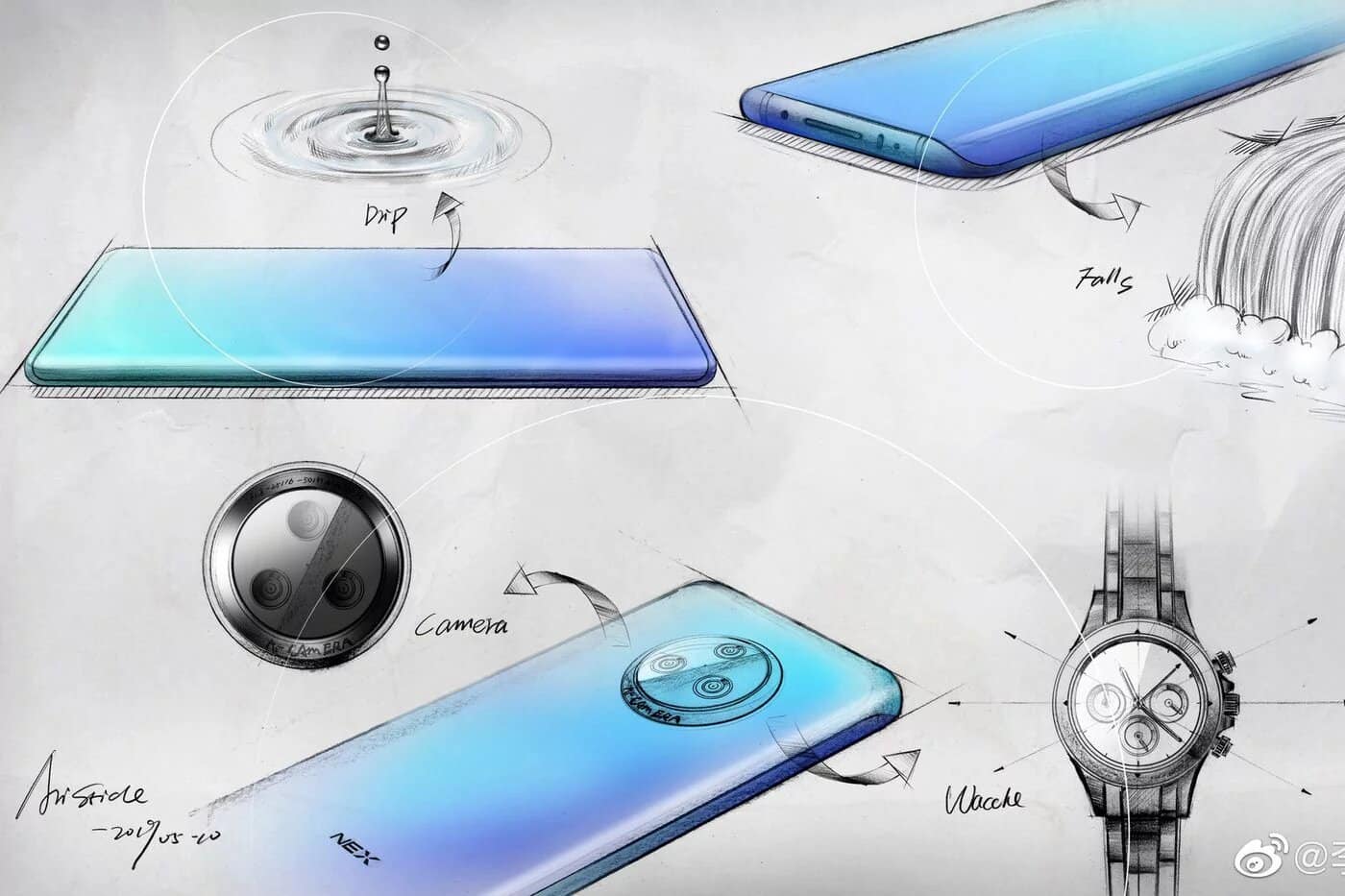 In recent years, Vivo is one of the trendsetters in the smartphone market and the future NEX 3 smartphone will not be an exception. The device will receive an incredible design, a powerful filling and several branded "chips".
A few days ago, Vivo product manager shared a snapshot of the front panel of the future flagship. Apparently, the front camera will be built into the screen, strongly rounded at the edges and called the "screen-waterfall."
Now, the employee decided to share sketches of new items. You can note the miniature lower and upper frames. On the upper edge of the smartphone will be a standard audio jack and microphone with speaker. Of particular interest is the triple main camera with sensors located like a clock face.